Express Under Bench Boil Unit 40 cups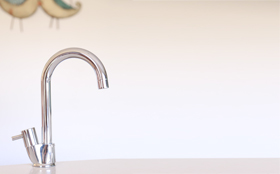 Recommended for kitchens catering up to 40 people at any given time. Suitable in larger offices, shops or businesses.
| | |
| --- | --- |
| PRODUCT CODE: | EBE 40 |
| PRICE: | $1,417.39 (excl GST) |
Express Boil Tap 
Our new Express tap pairs with our under bench boiling water units. It's Watermark certified and made from quality DZR brass ensuring a healthy supply of water. 
Boiling Unit 
Our units have no moving parts, instead we utilise water pressure with a venturi to deliver a reliable source of boiling water. 
Filter 
Add an Ecoboil filter kit to extend the service period for this product and we will include a free water test to ensure the correct filter cartridge is supplied with your unit. 
Product
Code
kW
Number of
cups at once
Cups Recovery
per hour
Litres
Capacity
Dimensions (mm)
Power Supply
Requirements
EBE 10
1.8
10
90
1.5
450H 150W 150D
1 x 3-pin power socket
EBE 20
2.4
20
120
2.5
340H 248W 305D
1 x 3-pin power socket
EBE 40
2.4
40
120
5.0
480H 248W 305D
1 x 3-pin power socket
Note: Recommended staff numbers are based upon pouring 200 ml cups without interruption.
Product Warranty

Our warranty starts from the date of installation; five years on the storage body, one year for parts/tapware and labour.
| Name | Rate (excl GST) | Description |
| --- | --- | --- |
| | | |