Product Brochures
If you are looking for more information on any of our brands just select from the choice of product brochures below for more detailed information and technical support.
Over Bench and Under Bench Units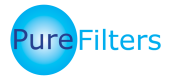 Water Filters for home and office
Parts & Accessories
We carry parts for every product we sell. You can find a part by product for all Ecoboil and Pure Filter ranges. We continue to support the Powerboil and Ostech ranges, you will find parts under our legacy section, get in touch if you require servicing advice and we will be happy to help.